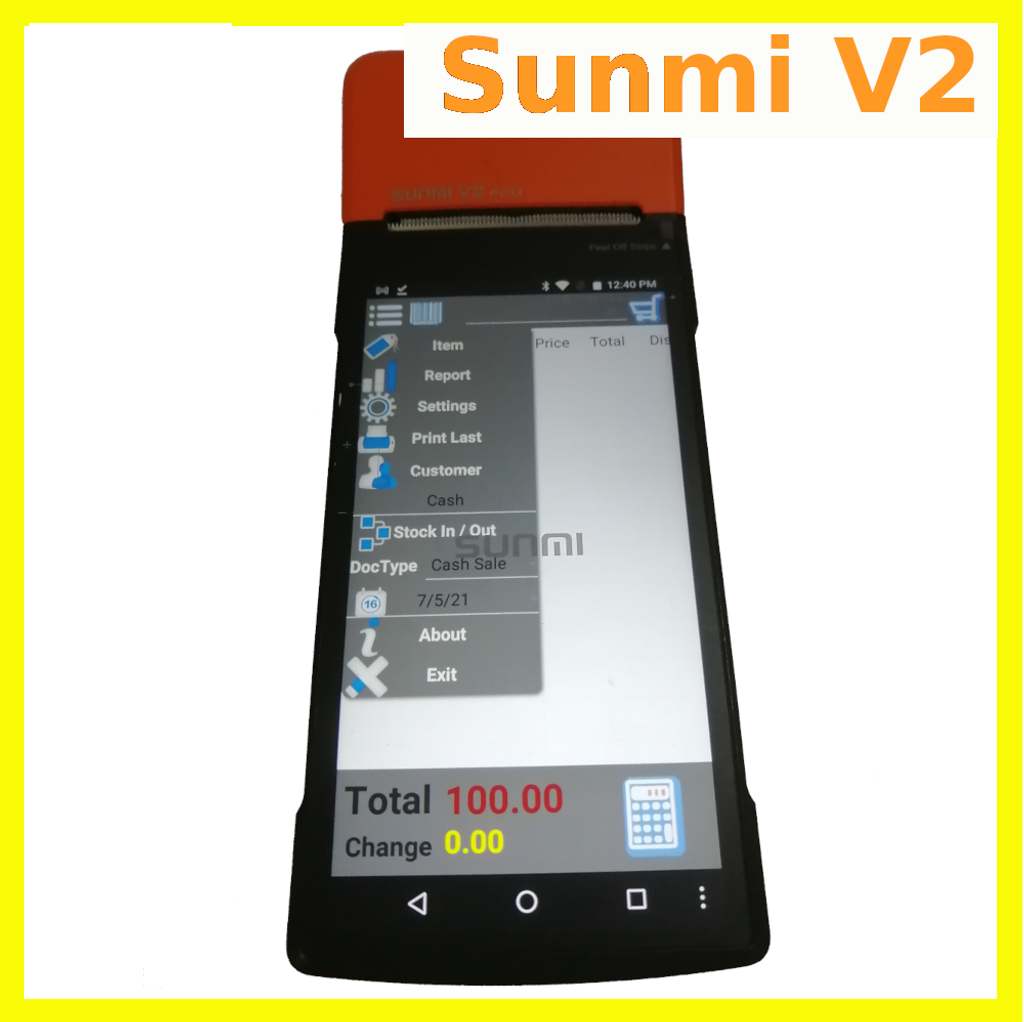 Van sales / Mobile Solution
The System developed for Android system allowing you
1. to issue Cash Sales , Credit Note.
2. to print the invoice anywhere you like.
3. keep customers data like company name and address.
4. simple stock control.
5. Offline solution.
6. Lifetime license
This is the youtube link to see how the android application work. https://youtu.be/6tMLadJzWOA
*License will lock the android device.
Include Sunmi V2 device
---